Fence Repair Company in Anaheim
Best Fence Repair Services Anaheim
When it comes to fences, gates and railings, you will find that they sometimes need maintenance and repair because of weather and wear-and-tear over time due to destruction. The main thing to consider is whether you need to repair sections of the fence or replace the entire fence. Call Pro Anaheim Fence Builders to give you a free fence repair estimate, even if we didn't install the original job.
To get started, our top-rated fence contractors will inspect your fence or gate and will provide you with a professional opinion on whether you will be better off with a new fence installation or if all you need is a minor repair. The repairs we usually offer to secure fences and gates involve replacing posts, panels, latches and brackets.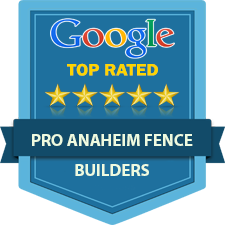 Anaheim Common Fence Repairs
The best fence company in Anaheim California installs fences that are very durable and hold up well over time, but even the best fence installations will encounter problems from weather or heavy wear and tear. Some of the more common repairs that arise include:
Fence post replacement: If you have wood fence posts, they may rot or deteriorate. Metal fence posts can also incur damage, bending or leaning and requiring modification or replacement.

Repairing fence links: Chain-link fence links often get broken or damaged by falling debris, cars crashing into them, or other unavoidable incidents. Our top-rated fence contractors can replace panels or repair any damage to fences made of any material.

Uprooted or bent fence posts can leave your fence installation looking unappealing. Our Anaheim fence installation company will straighten or replace weak posts and secure the fence to adjust its appearance and function.
Pro Anaheim Fence Builders provides residents in Orange County, CA with top rated fence contractors for fencing repair services. From repairs of single or multiple sections of fencing to repairing of malfunctioning manual or electrical gates. We believe no job is too big or too small when it comes to fence repair in the Anaheim fence repair business. We also have a satisfaction guarantee with our fence repairs. Anaheim Fence builder contractors will also confirm that all materials are installed properly and that everything is working as proposed before leaving your every fence repair job.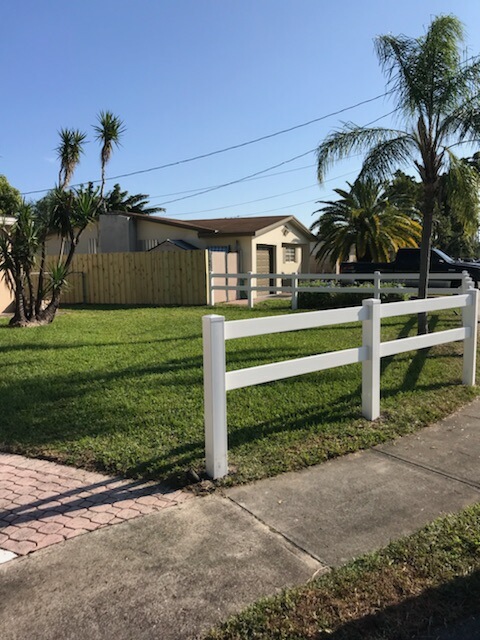 Anaheim Top-Rated Fence Repair Services
Call Pro Anaheim Fence Builders, to schedule an appointment for a free estimate. A well-informed top-rated fence repair professional will visit your property to discuss your fencing needs; take measurements and detailed notes on the area to be repaired; help you choose the right fencing repair or replacement solution; provide you with the expertise to make the best fence repair decision based on your budget.
Our top-rated fence professionals provide a written proposal with an estimate for all fencing materials and repair costs, permit fees (if needed) and an installation schedule. After you approve the estimate and schedule for your fence repair project, Pro Anaheim Fence Builders professional fence contractors will obtain all the permits and paperwork needed for city approval, so you will not have to worry about doing any of the complex paperwork.
Once your fence repair is complete, our top-rated fence contractors will conduct a final inspection with you to make sure the job meets your standards. Pro Anaheim Fence Builders stands behind their fence repair services and you will get manufacturers' warranties on all our quality fencing products. This is one of the reasons we are the best fence company in Anaheim California!
For more information on Pro Anaheim Fence Builders fencing materials, services and products, please contact us today. We look forward to working with you on your next fence repair or installation project.