Anaheim Commercial Fencing Company
Anaheim High-Quality Fence Services
When you own commercial properties, you want to find the perfect fence to match your property and business. At Pro Anaheim Fence Builders, we believe that variety and quality is essential to help our commercial fence customers get exactly what they need at a reasonable price. In order to do this, we offer you wood fences, PVC fences, aluminum fences, wrought iron fences, and chain link fences.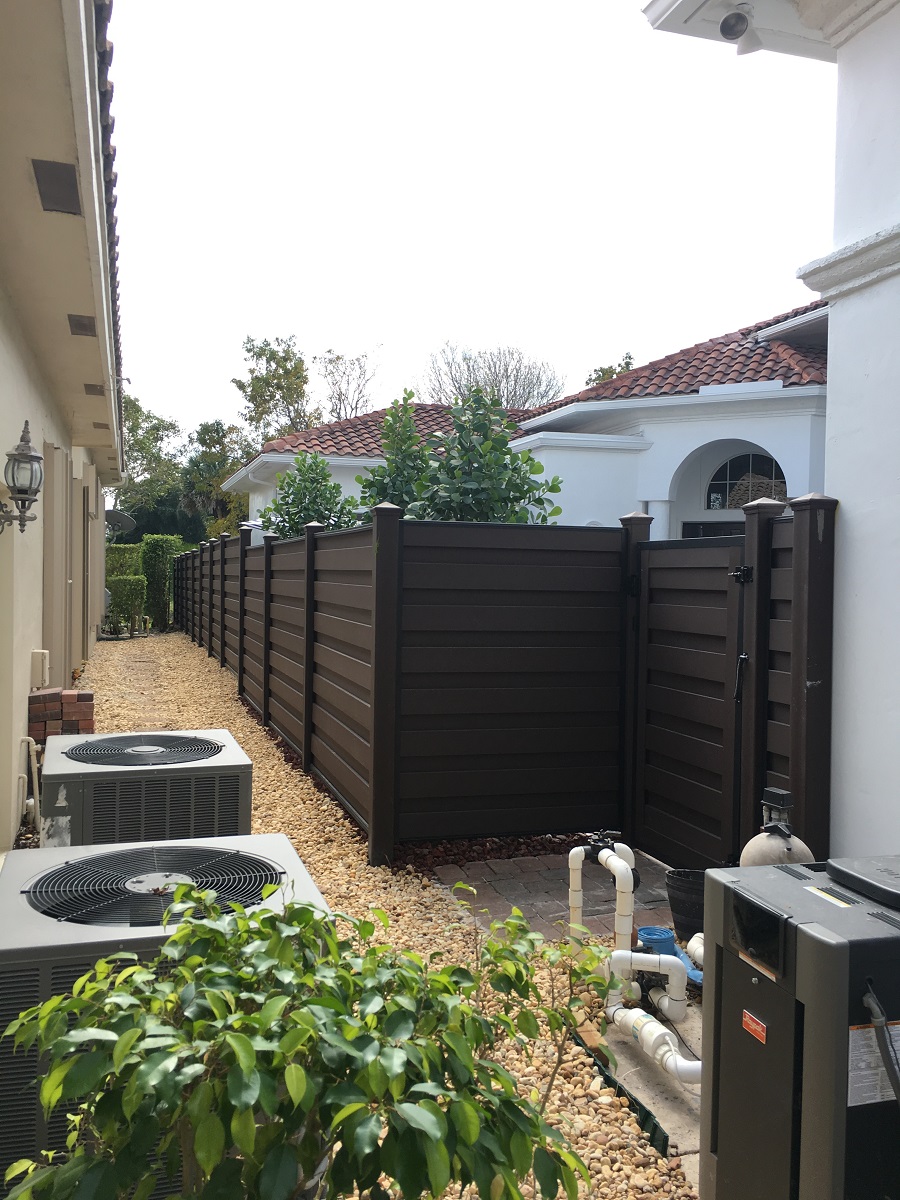 Types of Commercial Fencing
There is a variety of materials Pro Anaheim Fence Builders uses to build commercial fences appropriate for Orange County, California weather. Pro Anaheim Fence Builders will consider the structural and architectural design of your commercial property, your business requirements and most importantly your local codes to suggest the best choice of fencing for your project.
Usually, aluminum fence, chain link and wood fences are the most widely used material for building industrial and commercial fences, but Anaheim Fence Builders also offers high-quality wrought-iron fences and gates.
We supply commercial fences using our high-quality fence material and styles, one of them will be the perfect fit for your commercial fence installation. Each one of our fence styles has their benefits, although each one can offer a surprising amount of security. We offer a lot of styles including:
Galvanized Chain Link Fencing

Black Vinyl Coated Chain Link Fencing

Green Vinyl Coated Chain Link Fencing

Ornamental Wrought Iron Fencing

Heavy Duty PVC Fencing

Commercial Dumpster Enclosure Fences and Gates.

Ornamental Aluminum Gates

Heavy Duty Aluminum Security Gates

Electric Aluminum Gates

And More
Pro Anaheim Fence Builders commercial fencing can also be equipped with gates that match the fence style of for your commercial fencing. Each fence we install will be a high-quality fence that will stand the test of time. Pro Anaheim Fence Builders can guarantee that you will get the best commercial fence installation in the Anaheim area.
All our commercial fences at Pro Anaheim Fence Builders are built with precision and care. We check every detail before, during and after installation to ensure you get the best commercial fence available. Our fences add to the aesthetic you already have with your commercial property or business.
Anaheim's Best Commercial Fencing
Our top-rated fence contractors have the skills and knowledge to make sure that you end up with the best commercial fence installations in Orange County. After installation, Anaheim Fence Builders makes sure we are available for commercial fence and gate repair services, even if we did not install the fence or gate. We have the best fence repair technicians available to make sure your commercial fence maintains is strength and integrity for as long as possible.
Our other major advantage is that we are the best commercial fence installation company in Anaheim, CA and have been doing commercial fences for years so we are very familiar with all the code and legal requirements to get the paperwork done quickly which allows us to start the jobs faster saving you both time and money.
Call the best commercial fence building company in Anaheim, CA today for a free quote on our commercial fencing. Anaheim Fence Builders are here to provide you with a free quote on the best commercial fence and gate installations in the Orange County Area.